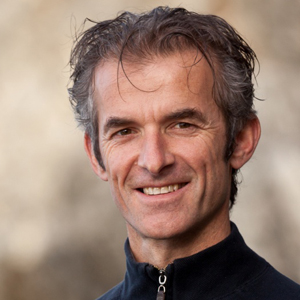 Mark Coleman is a senior teacher at Spirit Rock Meditation Center and has been teaching Insight meditation retreats worldwide since 1997. He leads wilderness retreats from Alaska to Peru, integrating mindfulness meditation with hiking, kayaking, and rafting in nature. He is author of Awake in the Wild: Mindfulness in Nature as a Path of Self-Discovery, and the audio CD Poems from the Wild.

As founder of The Mindfulness Institute, Mark offers mindfulness consulting, coaching, and trainings in companies across the US as well as leading mindfulness teacher trainings in Europe and San Francisco. Mark is also a therapist, life-coach, and poet. He is an avid outdoor enthusiast and passionate about combining the forces of meditation, silence, and nature. He lives in the woods of Marin County.


| | | |
| --- | --- | --- |
| Morning Practice | Thursday, August 21–Saturday, August 23 | 7:00–8:00 am |
Coming Home - Mindfulness in Nature
A practice on "mindfulness in nature"
Come experience a taste of the boundless beauty and peace that is available when we bring a meditative awareness outdoors. In this morning practice we will do some simple accessible meditation practices that open up our sensory awareness to the stillness, peace and vastness in nature. These qualities are always available but more accessible when we bring a contemplative presence in the outdoors. This practice period is open to anyone and particularly useful for meditators who wish to learn how to take their practice outdoors.
| | | |
| --- | --- | --- |
| Afternoon Breakout Workshop | Thursday, August 21–Saturday, August 23 | 3:00–5:00 pm |
Awake in the Wild - Awareness & Insight in the Great Outdoors
A workshop that takes place outdoors in nature that allows you to do deep inner work in connection with the natural world.
For millennia, spiritual seekers have sought refuge in natural landscapes in search of stillness, peace and clarity. Being in nature with a contemplative awareness allows us to access a sense of the mystery, the sacred that pervades everything. It can help us rediscover our sense of interconnection in the web of life which can help dissolve the pain that comes from the illusion of separation and isolation. In a very practical way, it can simply help the mind calm down and let go of its endless self-preoccupation. In this practical experiential workshop participants will learn a variety of meditation practices and techniques that help access a sense of peace, oneness and taste the vast potential of our inner nature. We will open our senses to the elements that support attention to abide effortlessly in the present moment. We will engage in sitting and walking meditation practices that will open your mind to awe, wonder and love. We will also explore how opening up awareness in nature relaxes the nervous system opens the heart and brings a profound clarity to the mind.