YogaGlo provides an online yoga experience in HD video, delivering high-caliber yoga classes to a global community accessible to all. YogaGlo allows you to practice yoga in your home or on the go, wherever your yoga takes you. With over 2,000 classes in a variety of styles, levels, and durations, you can find a class that meets your needs.

A guide to spiritual living that empowers you with tools to create a better, happier and more satisfying life. Every issue features thought-provoking articles with today's most influential New Thought leaders such as Eckhart Tolle, Wayne Dyer, Jean Houston, Ram Dass and Iyanla Vansant. Plus daily guides, smart ideas and useful tips to help awaken a life you love. $9.95 for a 1-year online subscription: www.ScienceOfMind.com.

Give Back Yoga Foundation believes in making yoga available to those who might not otherwise have the opportunity to experience the transformational benefits of this powerful practice. We do this by supporting and funding certified yoga teachers in all traditions to offer the teachings of yoga to under-served and under-resourced socioeconomic segments of the community and inspire grassroots social change and community cooperation. Visit us at www.givebackyoga.org.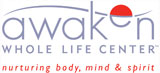 Nestled among the rolling hills outside Kansas City, Missouri, you'll find an oasis of serenity, discovery, and personal growth.

This is Awaken Whole Life Center, a place designed to restore and refresh the whole person.

Rising seven floors above beautifully landscaped grounds in the historic Unity Tower, Awaken is an idyllic place to begin, or to continue, your life journey.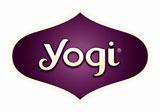 Located in Oregon, Yogi Tea has been creating herbal & medicinal teas since 1972. Based on a combination of proven knowledge of Ayurveda, traditional Chinese medicine and modern science, Yogi's teas are known for their effectiveness and delicious flavors. Yogi creates 60 varieties of green, herbal and black teas, all made with organic ingredients, many of which are certified organic.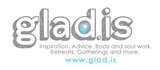 Glad.is is your guide to a mindful life in the modern world. We are the inspiration you're looking for, events you want to attend, and people you want to connect with on your journey. Come to us to get your 101 on all things mindful — from advice, definitions & instruction on well-being, to an events calendar, Daily Bits of Gladness, and more.
For 15 years, Spirituality & Health magazine and website has served the spiritually independent and alternative health communities. By featuring the pressing questions, heartfelt wisdom, and spiritual and health leaders of our time, S&H hopes to provide information and insight so that we may live joyful lives filled with meaning, purpose, and vitality.
Interested in becoming a Wake Up Festival sponsor?
Read more about:
Sounds True Sponsorship
Sponsorship Levels At A Glance
Past Sponsors Include: